On Tuesday 19th June, Simon Sheppard was sentenced to nine months imprisonment at York Crown Court. He had been facing two charges of "racially aggravated harassment" against a neighbour to whom he had never actually spoken to directly. The jury acquitted on the first charge, but delivered a guilty verdict on the second. Simon is currently in HMP Hull. To send messages of support, please write to:-
Sheppard A8042AA, Wing 9, HMP Hull, Heedon Road, Hull, East Yorkshire, HU9 5LS. Anyone wishing to donate can still use the site PayPal account.
Jez Turner, formerly of the Royal Signals, organiser of the London Forum, is now in Wandsworth Prison having on 14 May received a 12-month prison sentence for making a speech critical of Jewry. His address for supportive messages is: Jeremy Bedford-Turner A5544EE, HMP Wandsworth, Heathfield Road, London SW18 3HU — Tommy Robinson deserves a mention too —
The Sheppard v. ZOG League Fixtures Table!
—
Einstein
—
Britain's Anarcho-Tyranny
—
PCR
—
The Dunning-Kruger effect
—
Batty: British Prozzies
—
Carlin: Stuff
—
Bad Lip-Reading
—
Race-Mixing
—
Hasbara internet
—
Individualism
— Anglin on
White Women's Folly
—
'Nothing dangerous about sex'
—
The talented Mr Zakheim
—
The Worth of Fame
—
Jews show the way
—
Androgeny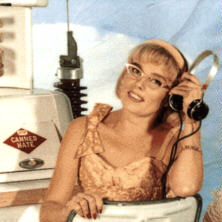 ---
The Heretical Press
---
≠ PUBLIC SERVICE WEBSITE ≠
Main Directory
* New or recently updated – Red Forthcoming
'It was always the women, and above all the young ones, who were the most bigoted adherents of the Party, the swallowers of slogans, the amateur spies and nosers-out of unorthodoxy.' George Orwell, Nineteen Eighty-Four
'The peculiar evil of silencing the expression of an opinion is that it is robbing the human race, posterity as well as the existing generation; those who dissent from the opinion, still more than those who hold it. If the opinion is right, they are deprived of the opportunity of exchanging error for truth: if wrong, they lose what is almost as great a benefit, the clearer perception and livelier impression of truth produced by its collision with error.' John Stuart Mill, On Liberty, 1859
| | | |
| --- | --- | --- |
| | | The Heretical website has been online since June 1998. If you've made it this far – congratulations! Powerful interests are doing their best to prevent it, but sanity will ultimately prevail. |
News is something someone somewhere doesn't want printed. Everything else is advertising – Northcliffe
Just say 'Yes'

Here there are no adverts, no tracking, no cookies, no links to social media, no data-mining, no 'like' or 'subscribe' nagging, no online surveys, no money-making schemes, no pop-up (down, or under) windows, no moving watermarks, no frames, no layers, no Javascript, no hidden links, no inordinately large images, no server-side (or client-side) image maps, no XHTML, no plug-ins required, no hassle. Except maybe on the Xion sub-site. The Xion site is the playground – you enter at your own risk! The HTML if not the content of these pages is copyright © The Heretical Press. Compliments, death threats, offers of matrimony, constructive comments and apologies for not attributing this site may be emailed to Simon Sheppard. Alerts of spelling, translation and other errors are especially welcome.
Or maybe not

'Do I "deny the Holocaust"? No! No indeed. I hope the holocaust is not denied and never forgotten. I hope the holocaust is remembered as the greatest propaganda effort and hate campaign ever waged against a civilized people. We must never forget. We must look at the despoliation of our people and our culture and ask: Why do the heavens not darken? We have lost the will and courage to defend ourselves. The time has come to commit the new blasphemy. It is time to deny the gods of the New World Order.'

Tom Blair, 'The New Blasphemy'
'A New Theory of Biology' was the title of the paper which Mustapha Mond had just finished reading. He sat for some time, meditatively frowning, then picked up his pen and wrote across the title-page. 'The author's mathematical treatment of the conception of purpose is novel and highly ingenious but heretical and, so far as the present social order is concerned, dangerous and potentially subversive. Not to be published.' Aldous Huxley, Brave New World
This website is best viewed using Netspoiler v6.66 on a Sunday following the 25th Wedding Anniversary of a distant relative, providing the weather is gloomy. Then the temperature is good, and the Spirit shall be at ease, especially if the Anniversary was a joyous occasion. For more on Ease of Spirit and deeper spiritual matters consult The Higher Authority via the World Church of Xion; Christians, of course, will not tremble when the True God steps down and (thanks to Martin Luther) need not enter their credit card number into Indulgence Order Forms.
THE WORLD CHURCH OF XION
'The enemy of subversive thought is not suppression, but publication: truth has no need to fear the light of day; fallacies wither under it. The unpopular views of today are the commonplaces of tomorrow, and in any case the wise man wants to hear both sides of every question.' Sir Stanley Unwin
IN GOD WE TRUST – ANYONE ELSE MIGHT BE LYING